MADE FROM DUST AND DREAMER'S BLOOD [OUT NOW]
we did it. it's live. MADE FROM DUST AND DREAMER'S BLOOD has been released into the world. it's a peculiar feeling; a precious emotion that i hope to harness and remember forever. this project is all and everything to me, creatively it's without a doubt the greatest thing i have ever been a part of. its narrative and direction is completely selfish. a coming of age album to which the content has spanned a lifetime. in particular it's the writings and expressions of a early 20s human going from being free and wreck-less to being married and having a child. this is my diary. a commentary of the last 10 years. a love letter to the memories we made, to the people i loved, those I still love and those who shaped the person i have become. it may not be to everyone's liking but i hope you're able to find something in it that means something to you.

we made this. this is ours. this is made from dust and dreamer's blood.

thank you to everyone who has shared this journey with me, from the making of the songs to the making of memories that created them.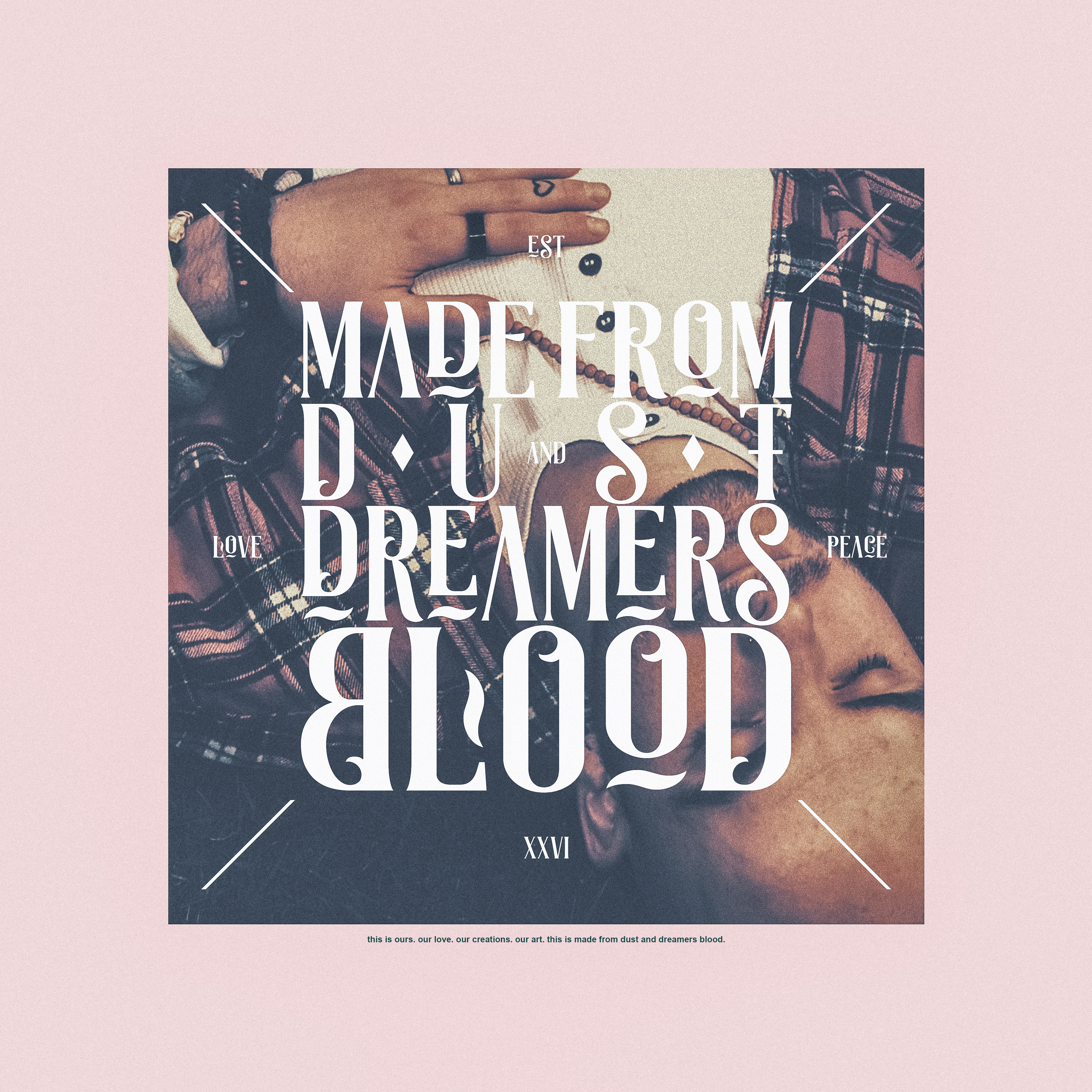 ---

---